Blog posted on : 22-03-2021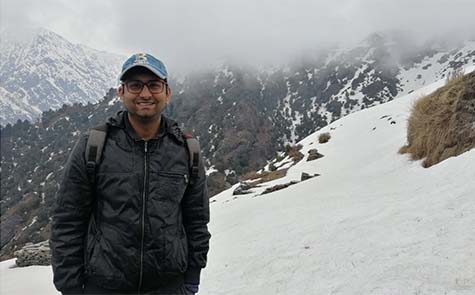 Triund Trek Dharamshala, the trek to most attractive destination of Dharamshala is a pure retreat which can be enjoyed on weekends. It gives astonishing views of the Dhauladhar mountain range.The campsite is situated atop the hill overlooking the Kangra Valley. The trek will start from the majestic town of McLeodganj Dharamkot Galu Mata Temple. It is a very famous weekend attraction for those people who can not go for long Himachal Trekking Tours.
Triund Elevation: 2825 Meters
Triund Temprature: Temperature is pleasant During Spring and Summer (Generally vary between 5 degree to 25 degree Celsius. During winter (December- February) night temperature can plunge down to -9 degree.
Distance between Delhi and Triund: 500 km by Road. Regular overnight volvo buses are available from Delhi.
Triund Weather: Generally sunny in day. Triund weather is very enjoyable throughout the year. In winter due to plunging temperature it feels really chilly during night. Go prepared with heavy woolen during winter. In summer light woolens will do in daytime. Sleeping bags are required anytime and provided from us.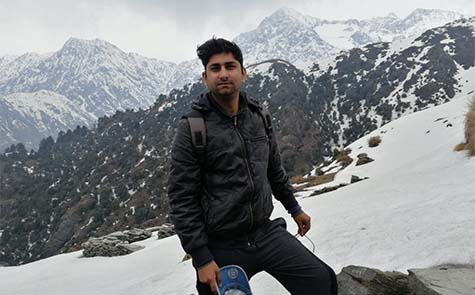 Triund Trek gives you the unsurpassed experience of trekking on one of the most beautiful landscapes in Himachal Pradesh with waterfalls, flourishing green meadows and snow capped mountains.
It is very much appropriate in spring and summer as Triund temperature remains very suitable and weather at Triund & contiguous areas is becomes very pleasant with stunning spectacle of sky kissing high Himalayan peaks. Triund– Dharamshala distance is approx. 6 km by road and Triund- Macleodganj distance is approx. 3 km. the Triund Dharamshala Macleodganj is a ideal Trek line for all Himalaya lover who are in beginning phase of their trek life. And more significantly Triund is a wonderful place for a weekend holiday for couple or family.
Triund Trek Dharamshala, the trek to most attractive destination of Dharamshala is a pure retreat which can be enjoyed on weekends. It gives astonishing views of the Dhauladhar mountain range.The campsite is situated atop the hill overlooking the Kangra Valley. The trek will start from the majestic town of McLeodganj Triund Trek Dharamshala and Triund Trek Himachal Pradesh Dharamkot Galu Mata Temple. It is a very famous weekend attraction for those people who can not go for long Himachal Trekking Tours. Yoga and 4th July and Maharaja Express Fare and Brahma Yoga and Europe DMC