Blog posted on : 28-04-2021
Replete with shorelines, powdery white sand beaches, azure blue skies, turquoise blue waters, and coverage of lush green dense forests surrounding the atmosphere. Also, experience the best climate in the months of October to May that is considered to be the best for a perfect vacation either with your family and friends or on honeymoon. Andaman and Nicobar Islands is an archipelago of over 500 islands out of which 38 islands are accessible for tourist visits. These places are inhabited by less population belonging to South India. In this post, you will learn about a lot of factors that are sufficient for you to believe why Andaman and Nicobar deserve your attention! Catch Andaman Tour Package at Dreamz Yatra to experience an unforgettable once-in-a-lifetime off-beat vacation starting at Rs. 4,650 only.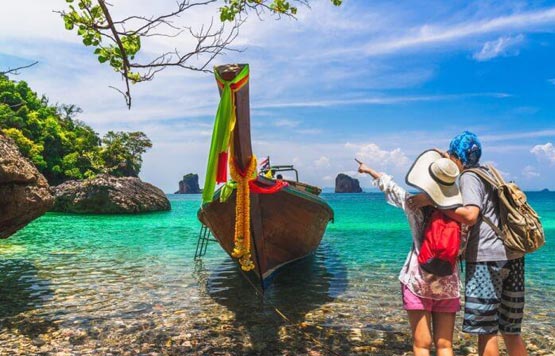 How To Reach Andaman and Nicobar Islands?
Are you excited to visit Andaman and Nicobar for a fantastic vacation at the soonest? If yes, then book your tour package with Dreamz Yatra in the flight or waterways for these are the most convenient ways to reach the destination. If you take a flight to the nearest airport at Port Blair in Andaman, then you will get down at the Veer Savarkar International Airport. If you take waterways, then it would take you 60 hours to reach the place easily. So, the best option is to travel via airways for reaching the place at the soonest.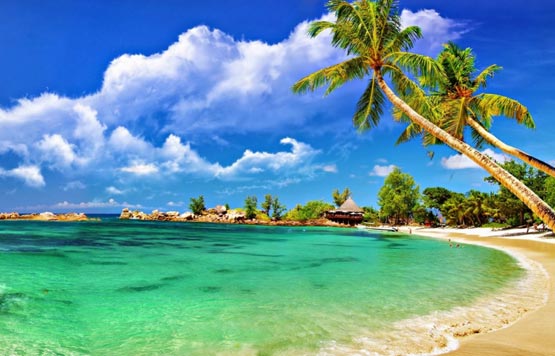 Places to visit in Andaman:
Cellular Jail: Cellular Jail is located in the capital city of Port Blair. It is known popularly as one of the most historically significant locations for sightseeing since the prevalence of the British era. The Cellular Jail was made by the British for the freedom fighters like Batukeshwar Dutt, Yogendra Shukla, and Vinayak Damodar Savarkar who fought for India's independence. Also, witness the light and sound show in the evening resembling the gone by free fighter stories in the voice of Amrish Puri.
Radhanagar Beach: Radhanagar Beach is located in Havelock Island, which you can reach via a ferry ride from Port Blair. It is one of the most beautiful beaches to witness the popular white beach sands and turquoise blue waters with a rich marine life having colorful coral reefs, fishes, and flora for its visitors.
Ross Island: Ross Island is also known as the Subhash Chandra Bose Island. This Island is located at a distance of 2 km from Port Blair which is an uninhabited island where you will only encounter the remaining memories of colonial times.
Elephant Beach: Elephant Beach is located in Havelock Island, this beach is full of colorful coral reefs and marine flora and fauna biodiversity that enrich up marine life along with the availability of exciting water activities like kayaking, snorkeling, scuba diving, and speed boating.
Bharatpur Beach: Bharatpur Beach is located in Havelock Island and it is popularly known for all the water adventures that it has to offer to its adventure enthusiast tourists to undergo activities like, glass-bottom rides, snorkeling, scuba diving, and sunbathing.
Mount Harriet National Park: Mount Harriet National Park is one of the most popular sites to visit when you are in Andaman. Spread over an area of 46.62sq km, the national park is home to several species of birds and animals, located in Port Blair.
Neil Island: Neil Island is located in Port Blair and it belongs to the archipelago of the Bay of Bengal. This Island bifurcates Ross Island from Havelock Island as it is located in between the both. One of the most popular reasons for visiting this place is the landscape that is surrounded by lush green forests and rice cultivated fields.
Baratang Island: Baratang Island is located in the Northern Middle area of Andaman that is also known as Ranchiwalas Island. This island is located at a distance of almost 100 km away from Port Blair. Also witness the rich mangroves, mud volcanoes, and limestone caves.
Viper Island: Viper island is located in Port Blair, and it was significant during the colonial period for keeping the freedom fighters during the British Era in exile. All the memories of the Cellular Jail still survive there, located at a distance of around 10 km away on a ferry ride from Port Blair.
Corbyn's Cove Beach: Another famous place to visit for the Andaman visitors is the Corbyn's Cove beach. It is the nearest beach to Port Blair and is popular for its natural sceneries surrounded by lush green forests, along with beautiful powder-white sands and palm fringes.
Laxmanpur Beach: Laxmanpur Beach is located on Neil Island and is popularly known for watching the sunset and sunrise with your better half as it is one of the most romantic places for couples. You will love to witness the eclectic views of nature and relax by taking sunbaths. Also, enjoy watching the colorful coral reefs and have a walk along the beach with the sight of the natural arch bridges.
Kalapathar Beach: The Kalapathar beach located on Havelock Island, is renowned for its long-distance views of the Bay of Bengal, as well as large black stone boulders, powdery white sands, and natural scenery. The waters of Kalapathar beach are ideal for swimming.
North Bay Island: Enjoy the exclusive beaches with ash-colored sands, as well as the best marine life like the rich coral reefs, fauna, and flora along with exciting water activities to discover like kayaking, scuba diving, and snorkeling. North Bay Island is one of Andaman's most famous islands, and you'll enjoy visiting with your family and friends.
Chidiya Tapu: Chidiya Tapu, is also known as the bird island and is named so in the local language, which is situated at a distance of 25 kilometers from Port Blair. Birdwatching is the crucial reason why people come to this spot to discover the rare and migratory bird species. Apart from that, activities such as snorkeling, scuba diving, deep-sea walking, pearl hunting, and boating are also available.
Rajiv Gandhi Water Sports Complex: The Rajiv Gandhi Water Sports Complex is known as the water sports site. It is one of the most popular locations to explore adventures in the water. Starting from paddleboats, rowboats, to banana boats, and parasailing, you can also get your hands and feet on speed boats, snorkeling, scuba diving, sea walking.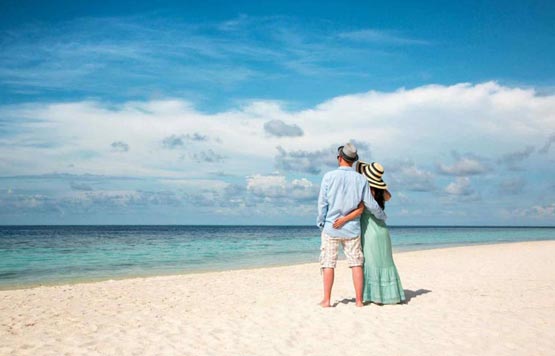 For more information on why should you visit Andaman at-least once in your lifetime contact Dreamz Yatra one of the leading travel agency in Kolkata offers Andaman holiday packages at best price.